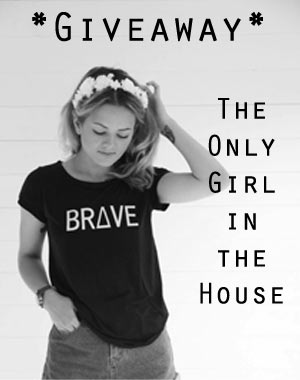 So, the kids are back at school (or very nearly for some), it's time to regain a little more sense of a mummy routine again – sigh! Yes, no more endless mornings of dressing gowns and cups of tea whilst we decide what to do for today's entertainment – no, no – it's out the door promptly at 8.35am – dressed (well kinda!) and ready to go for the day (again, kinda!!). It was a little while before the summer hols commenced that I finally thought it was time to make The Only Girl a little easier on the eye (that's the site, not me!), so took myself on a "blogcation" to the breakfast bar and got cracking with this fab team to turn my blog into my tech haven, aaannndddd ta-da!
But what would an official re-launch be without some sort of goodie-bag or swag?! We all know we only really go to launches to get our mitts on the freebies – so this is no different. As a thank you for sticking with me throughout the baron, behind the scenes weeks with no new posts; as a well done for making it through the summer holidays; as a pick-me up to the not being able to laze on the sofa with the kids watching crap until 10am and as the goodie-bag to this re-launch (bonus, you didn't even need to leave your house or put on fresh mascara) – I've got together with some of my favourite shops to bring you some loveliness!
So, let's cut to the chase, as that's why you're really here – this is what you could win by heading over HERE!
View Post