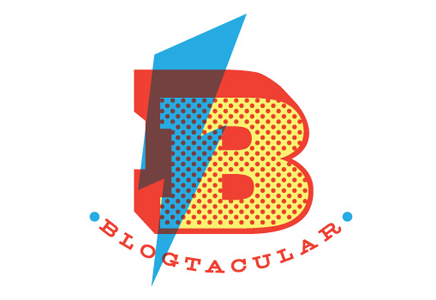 So, tomorrow, this mama's on her way to the big smoke! Yep, that's right (with 3 months warning) I'm skipping off to London and leaving the alpha male in charge of all 5 boys! I've been to a few evening blogging events- chatting, mooching, drinking and lots of laughs, but this will be my first "proper" blogging conference. Blogtacular here I come! Whoop Whoop
I've spent the last few weeks prepping, revising almost, as to what to do, wear, pack and to expect, so thought it might be a good idea to share some of my new-found knowledge, as I know BritMumsLive is coming up too.
Prep:
Get Involved! There will undoubtedly be a The Only Girl FB Page group, The Only Girl Twitter chat, a The Only Girl Pinterest board, The Only Girl IG hashtag, an attendees list you can get your hands on. Whatever it is, put yourself out there – say hello and introduce yourself – this will take some of the pressure off on the actual day as, hopefully,some people might already recognise your face.
Do your homework. Who's speaking, who's attending, who's sponsoring? Find out, research these fab people and decide who you would like to chat with, listen to and possibly work with.
Plan. Take the stress out of your day by planning and booking your travel in advance. I've been so lucky to get a spot on the WestElm photowalk pre-Blogatcular, the only drawback to this great opportunity is the fact it starts at 7am!! This in turn means I need to be out the house at 5am, thus, the last thing I want to be thinking about at that time is working one of those ticket machines asking me where I'd like to go; I doubt they have a big button saying Destination → BLOGTACULAR!!!!
Outfit. I'm making my priority comfy! I'm going to be in this outfit from 5am right through the day, it needs to do trains, cabs, photowalk, mingling, sitting. I hate being stuffy and uncomfortable, so for me, I'm sticking to my staple mummy uniform – jeans and a grey tee! I'm more than happy for my outfit to reflect the day to day me, but others might want to make more of a splash, make the most of an outing and dress-up – either way, the motto here is just make sure it's washed/drycleaned and ready to go come your big day.
What to Pack:
Business Cards. This bit might seem quite 80s, but in the blogging world this is everything! You're gonna meet a tonne of great people that you'll want to connect with once your day is over, but, even with the best intentions you're never going to remember everyone's' names, blog names etc and unfortunately, the same goes for them with you *sad face*! Make sure they include all your relevant info, a photo is really handy as a name is potentially faceless and remember to ask! "Hey, have you got a card? Here's mine!" Hand them out and rake them in!
Tech! Your smart phone/ipad is a must! You're a blogger after all, you'd most likely be completely lost without some sort of contact to your social media! And along with all that posting, tweeting, tagging, photo snapping during the day, your battery is going to drain, and drain quick! The girls over at Blogtacular recommended the EasyAcc power bank (pictured) and I agree, it's saved my life and my phone on so many days! It can recharge your phone a few times over and is super portable.
Notepad and Pens. Whilst I'm all about the tech, I still can't beat a quick scribble down of an idea, some notes or a super bit of inspiration!
Snacks and Water. Keep yourself at the top of your game – keep hydrated. The last thing you want is a grumbling tummy!
Gum. You're going to be chatting face to face with a lot of people – keep that breath fresh!
Purse & Cash. There's always some super stalls to peruse. At Blogtacular they have a great selection of indie businesses showing off their lovely wares! Don't miss out!
Lastly, your bag…
I can fit everything in this bad boy! Plus it's got carry handles and an over the shoulder option. You're going to want something sturdy for all your packed bits, plus any goodies you've got over the day.
Finally (really this time), have a super time! If you're like me, you might struggle with just saying "Hi", but you're all there for the same reason – you love blogging, you love connecting with people and to learn new things and meet new friends!