For years, every summer I'd kick myself for not getting my wholesome arse (yes, I have many arses) into gear and booking the boys and myself in for a camping trip to Sumners Ponds with it's lakeside cafe, fishing adventures, open spaces and all only a 25 minute drive from our house.
It was always on the wish list, to take Hugo and Bruno when they were little, whether it was lack of budget or lack of organisation – or a combination of the two – it just hadn't happened. But last December, as I was searching for some fanciful tree-house/converted fire truck/elves grotto on Airbnb for Casper's second lockdown birthday at the end of March (anything to perk up a burgeoning 6 year old who'd well and truly forgotten what the concept of a birthday was!), the holidaying affects of the pandemic dawned on me – everything was already fully booked! For a random weekend at the end of March there wasn't so much as a hamster's butt crack to crawl into for the weekend.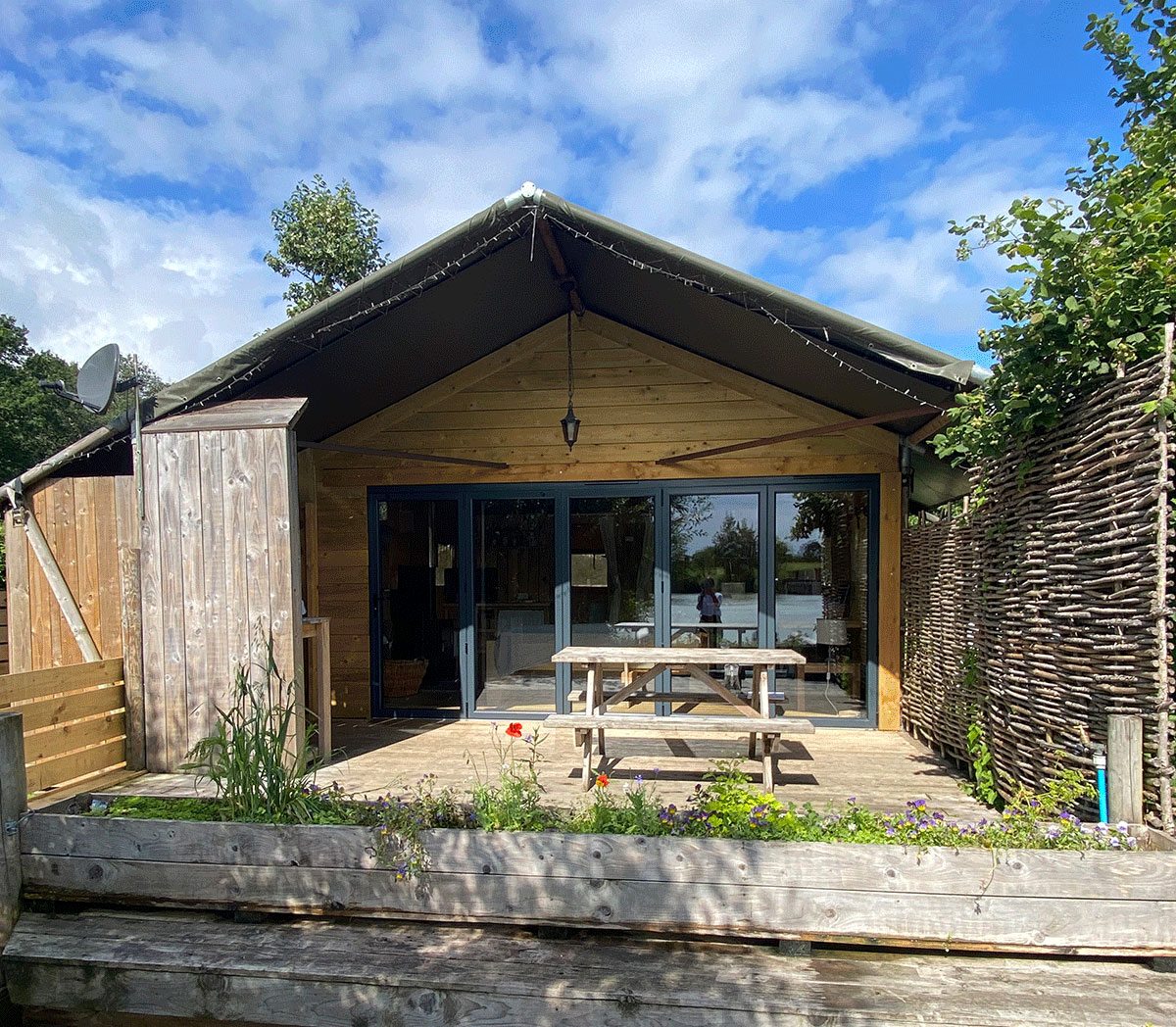 Panic set in, and the fear of my children's faces starring at me blankly for the 6 week summer holidays got me ditching the treehouse in March and searching further ahead for August 2021. For once, I'd beaten the staycation masses and had us booked into the Safari Tent on the lake at Sumners Ponds for a 4 night fishing adventure at the beginning of August.
Where
Sumners Ponds Fishery and Campsite is set in 100 acres of lakes, pastures and woodlands, in Barns Green, West Sussex – the closest town being Horsham. About half an hour from the south coast – the beaches of Shoreham, Lancing, Brighton and Worthing all in easy reach by car.
What
You can rock up for a day of carp fishing on one of the many lakes (permits required) or just a bite to eat at the onsite Cafe by The Lake. But if you're looking for a longer stay, you can bring your own tent/mobile home and sleep under the stars, or, go glam in a purpose built camping pods, shepherd hut, lakeside lodge or safari tent.
Fancying myself a bit of low-budget Port Lympne, and knowing my camping limitations, we stayed in Swallows Hide -the only safari tent on site. With two bedrooms (one king bed and one with single bunks – so sleeps 4), a kitchen area (complete with fridge, toaster, kettle, microwave and all utensils/crockery), lounge (with large sofa, log burner and tv), WIFI, plug points, deck over looking the lake and many home comforts – it ticked all my 'camping but not camping' boxes.
We also had access to the Luxury Shower/Toilet block – which was actually pretty luxurious. It felt very new and incredibly clean; roomy and never too busy; cubicles for everything – toilet, shower and sink/vanity, as well as communal sinks and vanity area complete with hairdryers; they even played bird song on repeat! You can see my video tour on my Instagram highlights HERE.
To Do
Of course, there's the obligatory 'camp life' – yanno letting the kids loose to make friends, get filthy and knackered on fresh air. This is a little tricky from Swallows Hide, as it's quite private – for me, that's a dream, but for kids who need to eye-up and stalk potential friends from the comfort of their own territory, it's not ideal.
Then there's the carp fishing – which is the main attraction. Prior to leaving, I splurged a small fortune on all the gear (obviously with no idea) in the hope my teens would be hooked by the relaxing, somewhat-retro, technology-void past time. Note: there is a shop on site for smaller items (line and bait etc) but if you plan to fish, you'll need to bring rods, net etc.
After 3 days, and part of the nights, of fishing the lake outside Swallows Hide, Sumners Lake, they'd caught the grand total of diddly squat. They'd become disheartened and disinterested. But on chatting to a few fishing folk, turns out catching a fish in Sumners Lake is a akin to finding hens' teeth! On day 4, in the pissing hard rain, we headed up to Matches Lake, and managed a catch or two. While their spirits were slightly lifted, it was perhaps a little too late. So if anyone's after 2x lots of carp fishing gear, give me shout!
Beyond the feral revelry and fishing, there's the usual things which perk up camping days – washing up, cooking over a BBQ, board games and daydreaming about an all-inclusive in Turkey.
To Eat
At Swallows Hide it's easy enough to remain self-catering thanks to the fridge and outdoor cooking area (with large gas BBQ grill and double gab hob), but I try to avoid cooking for the rabble when away – it's my holiday too apparently!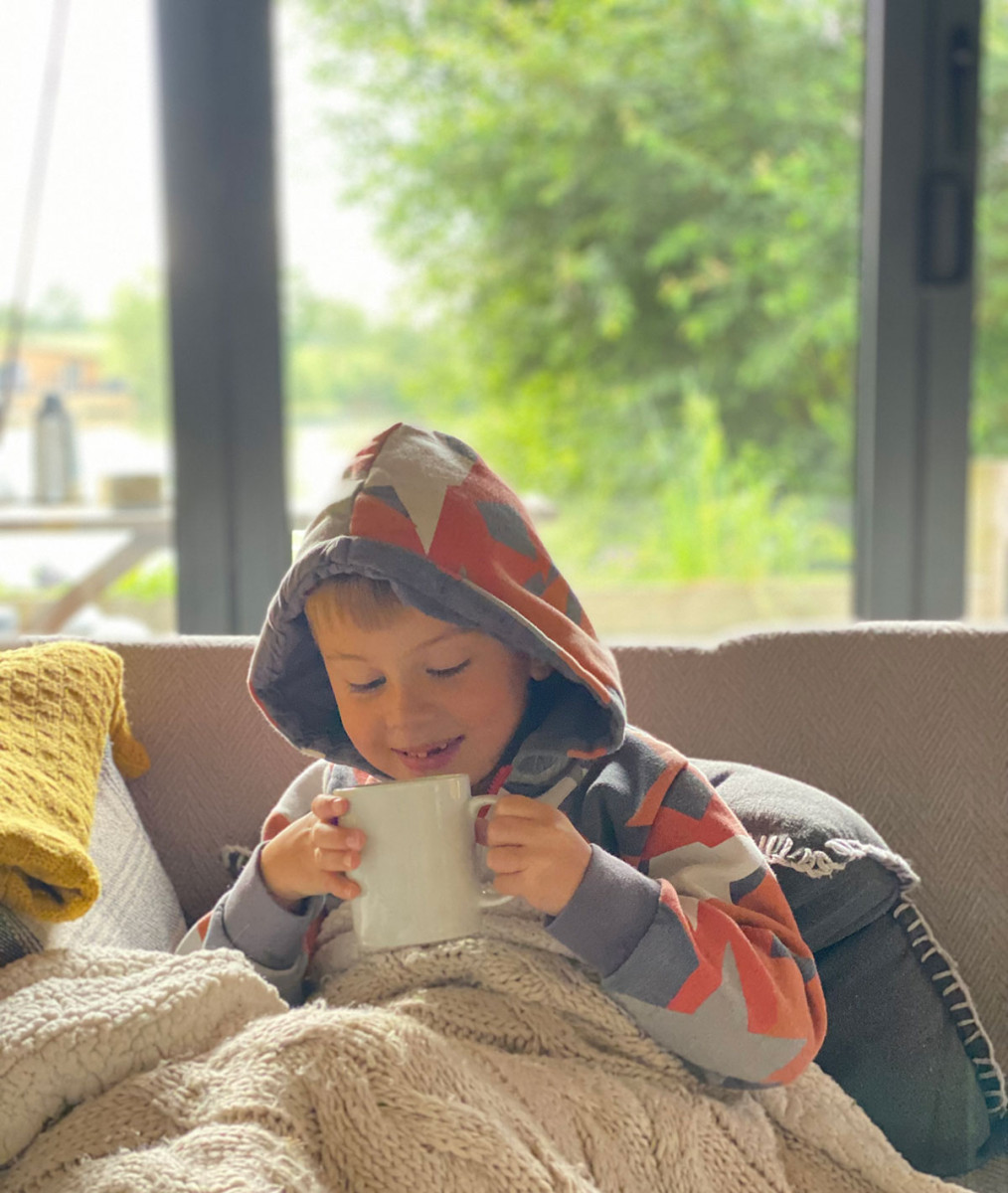 So other options include Cafe By The Lake, about a 3 minute stroll from Swallows Hide, offering hot, cold and alcoholic drinks, cakes and snacks as well as having a menu which focuses on the 'grill house' style kitchen. Lots of burgers, pulled pork, chips etc, with a small selection of pre-filled rolls and a chicken salad from the fridge. I was a little disappointed at the food options to be honest, as I could cook BBQ meat over at Swallows Hide all day; I also like a little fresh crunch with my food (a bit of greenery or slaw etc) but this was also lacking – meat and chips, with the option of lashings of BBQ sauce or melted cheese seemed the order of the day – most days.
The perk of our week was the good ol' pizza van – wood fired, thin based, pizzas keep kids and grown ups happy in my world – so this was a culinary highlight. The van is on site Sunday and Wednesday evenings – but get your order in early!
How Much
Staying in Swallows Hide (sleeps 4) with access to the Luxury Shower Block and fishing permits for Sumners Lake for the duration of our stay, for 4 nights in August cost £550.
The other options of camping pods range from £200-£300 for the same duration; Shepherd Huts (sleep 2) from £332; however, the larger lodges are only available for a week at that time, and prices start at £1075.
Would We Go Again?
In short, no. But this is no reflection of Sumners Ponds and 100% a reflection on our family's epiphany that camping just isn't really for us. By night 3 we were scrolling Airbnb and Tui for warmer, beachier getaways.
As fun as it was and memories were made, we just don't want to do it again.
But if camping, fishing and spending time in close quarters with your family – who happily play board games with you of an evening – is your bag, then I would recommend Sumners Ponds. The staff are incredibly helpful and friendly, the setting is sublime – just take your own food!