The second in my series of sharing my secondhand buying secrets focusing on how to get the most from Ebay. All my top tips on finding heirloom treasures for your home to cosy cashmere for the chilly months.
It was a Miss Sixty Coat from Germany back in 2001 that got me hooked on the non-stop bargain merry-go-round that is Ebay. That first Ebay purchase never actually arrived, but that didn't put me off.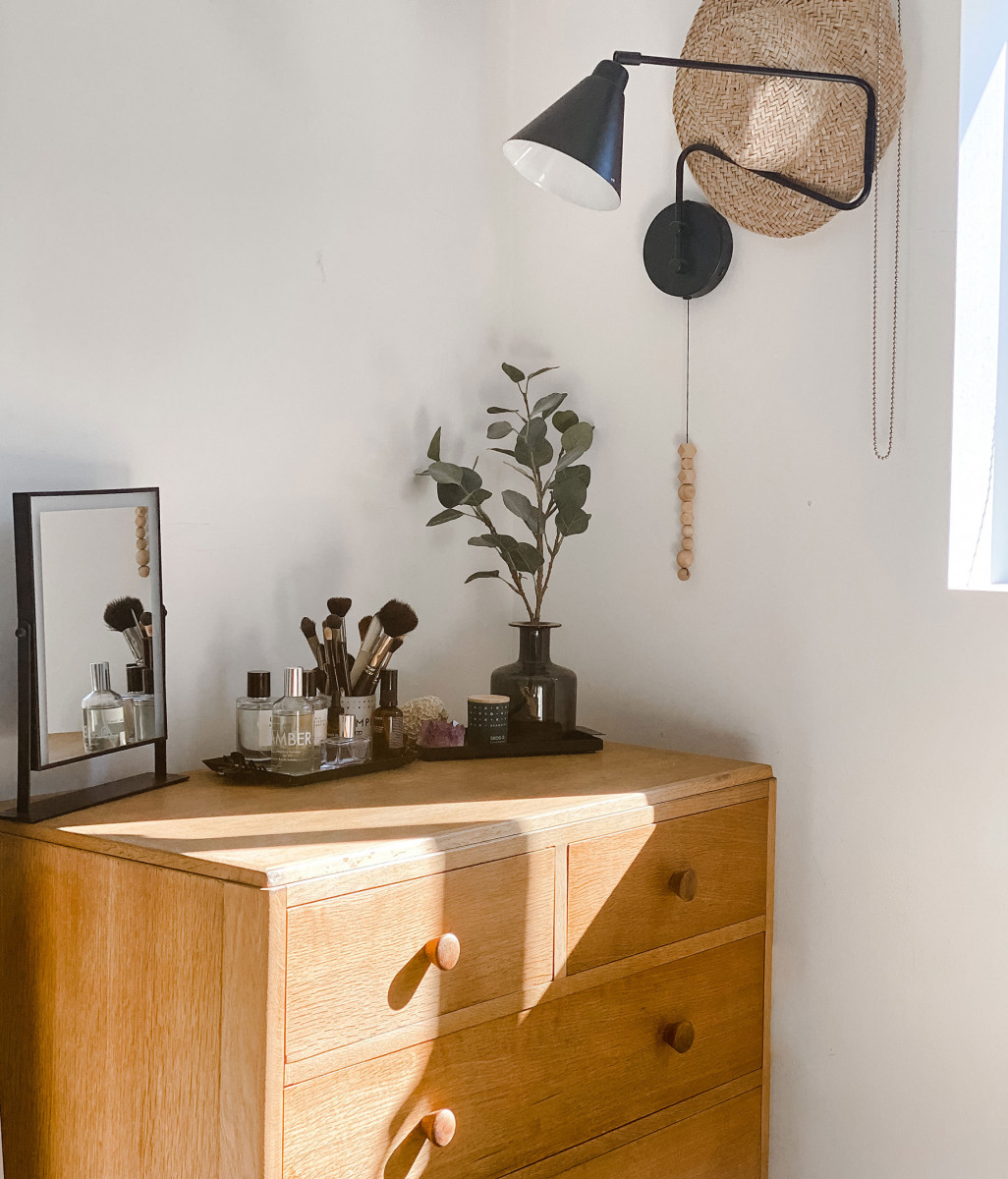 Fortunately, the internet, postage systems and Ebay itself have vastly improved in the last 19 years, and buying a mid-century chest of drawers from Manchester, or a pre-loved Acne Scarf from Stockholm is now as easy as getting milk from the corner shop (ok, maybe not that easy, but far more rewarding!).
Following on from part 1 of this blog series (probably best you read that first if you haven't already) I'm here to give my top tips for getting the most out of Ebay, nabbing the best bargains and living a life of second-hand joy – all from the comfort of your sofa!
I'm currently in the headspace of our house 're-jig' – getting the boys double beds and re-arranging bedrooms etc, so while this blog has a slant towards buying quality, second-hand furniture, the same guides apply to clothes, handbags or toys etc.
If you're going to get serious here, you're going to need the Ebay app on your phone/mobile device and, I'm afraid, you're going to have to turn on notifications.
Effective Searching on Ebay
Now start searching for 'what you want' using the guidelines in Part 1. Use all the features that Ebay's search has to offer.
Did you know you can exclude words from your search results? I didn't want a leather bed when recently looking for Bruno's new bed, so I searched 'double bed -leather'. Adding a minus (-) in front of the words you don't want, will exclude any items with those words in their title.
Start wide with something like 'double bed' and use the 'nearest first' (under 'sort') to get an idea of what's closest to you – you might nab a bargain down the road! (Make sure your correct location is set in your settings for this to be effective).
Next, I like to get rid of the thousands of cheap, tat, crushed velvet, brand new furniture being sold on mass from a warehouse – I'm here for second-hand quality goods only! So, using the 'filter' option I ensure the 'condition' is set to 'used/seller refurbished'. Occasionally I veer into 'manufacturer refurbished/new see other' as this is where you can find some fab 'ex-display' or 'factory seconds' bits.
Don't assume everyone can spell – sometimes it's worth trying a few misspellings of what you're looking for. After a 'Neptune Kitchen'? Consider searching for 'Neptunes'.
There are options to search for 'auction only' or 'buy it now' – I never discount either. I love both for exactly what they are – the thrill of the auction or the convenience of the buy it now.
If there isn't a 'buy it now' option don't be afraid to ask! Contact the seller and ask if they have a 'buy it now' price in mind – if you don't, someone else might and you'll lose out. I've had that happen too many times.
To get an idea of how much you should be paying for your item, you can also filter for 'sold items'; this will show you how much similar items achieved on 'buy it now' and auctions. If you want to know more on this, head HERE to a blog about it.
If at first you don't succeed – save the search and set notifications! Once you know what you're looking for and you haven't found it (today) on ebay, doesn't mean it won't come on tomorrow, next week or next month. Use the search bar to search for your item, then tap the heart with 'save this search' to ensure you're the first to know (via email or text) when something matching your search is added.
When you save a search, it will save the filters with it – things like 'used', 'nearby'/within 50 miles of your postcode – so make sure you're filters are spot on to ensure those goodies hitting your inbox are worthwhile.
Like with the misspellings though, it might be worth saving a few searches: 'neptune kitchen', 'neptunes', 'neptune furniture' – as the search will rely on what is in the title.
How to Bid and Win Auctions on Ebay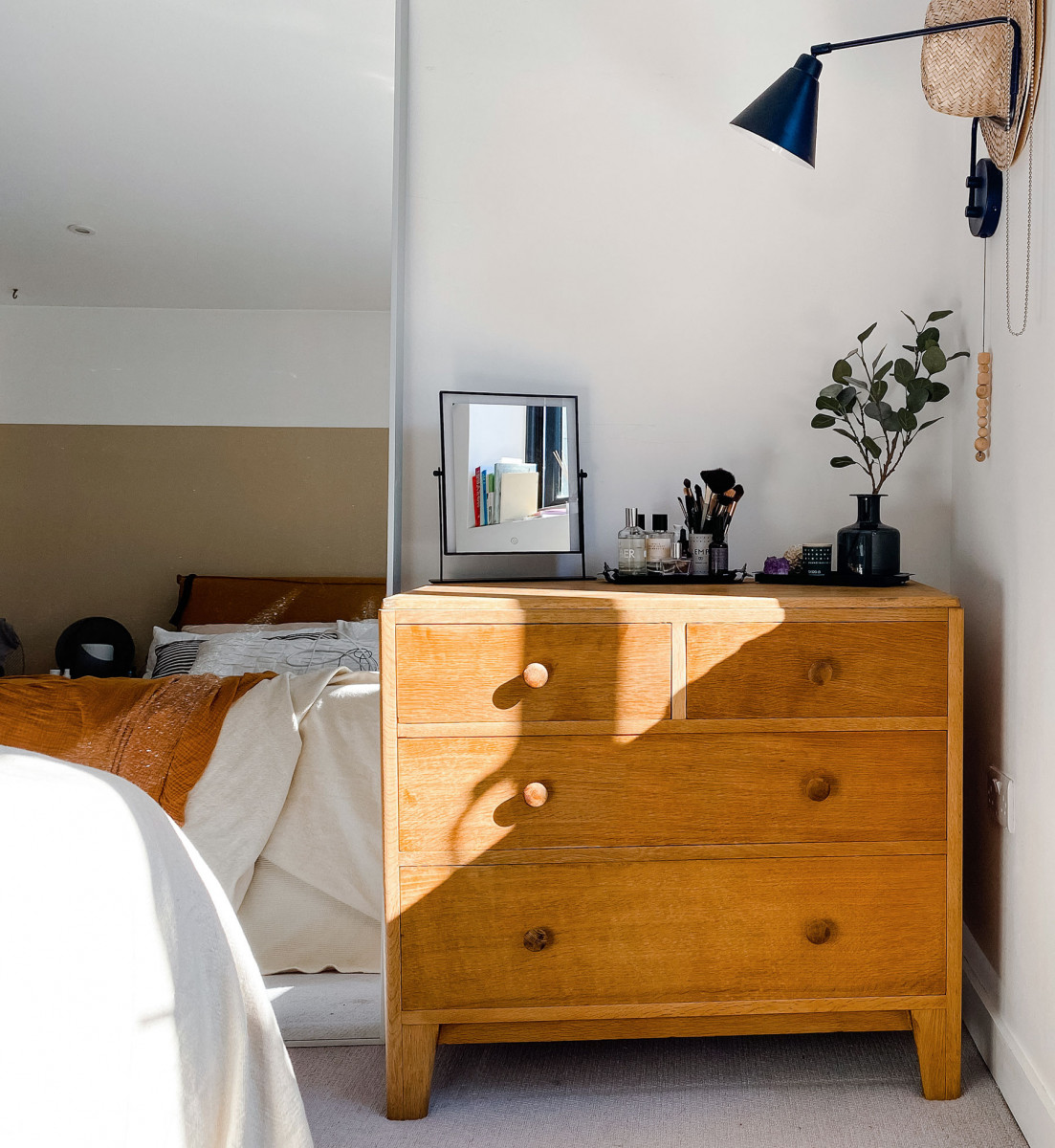 Here's the fun part! You've found your perfect item, the seller has said they'd rather let the auction run, you have in mind how much you're prepared to pay based on your 'sold' research – now it's all about timing! Thanks to ebay's notifications (if enabled) they'll ding your phone when the auction has 15 minutes to go. I also set alarms on my phone between 5-1 minutes to ensure I don't get distracted.
I don't bid until between 7-10 seconds are left on the auction – yes this sounds risky, but it won't give others too much of a chance to outbid you. Nb make sure your wifi or 4g is on point for this to work!
Enter the highest amount you're willing to pay. Ebay works in a way that you will only pay what someone else was willing to pay too. For example, if I put in a bid of £100 for a bed when the bidding is currently on £50, firstly I will only initially go up to £51. But if John Doe comes in at the last second with a bid of £75, my bid will go up to £76 – not the full £100. So don't faff – put in the highest amount first!
Too Big or Too Far – No Problem! Furniture Shipping on Ebay
Lastly, don't be put off by items that are too big for your car or a little further away than you can get to – quite often if sellers are only offering 'collection only' you may get it a little cheaper.
I often use Shiply, an online 'man with a van' bidding service. You pop in some details (the sellers postcode or area, the item and your delivery postcode) and then delivery drivers can bid for the job.
I find adding my 'job' during office hours tends to get the best prices, and also waiting a few hours, as the quotes tend to get lower and lower as drivers 'outbid' each other.
Items in London and more central areas tend to be cheaper for delivery, as drivers will be frequenting these areas more often than say Cornwall, so bear this in mind when searching for things on Ebay.
Before arranging a 'man with a van' though, please contact the seller to ensure they're happy with this – while it can be more efficient and hassle free for the seller, some can be a little funny about this.
It's worth being mindful of the fact that in buying an item out of your area and employing a 'man with a van' this will mean you're not seeing the item before paying and taking it – this is the downside and may mean that the 'little scratch' someone mentioned, might not be so little after all.
Ask the seller to take photos just before the items leaves them (the drivers usually do this too) – should it arrive with any damage it will be easier to understand if this was a misrepresentation on Ebay or damage in transit.
Should it be 'not as described' by the seller, this can be a little tricky, as you'd technically need to have the item delivered back to them (at your own cost) for a refund. Or maybe chat openly and honestly with the seller – they may offer a partial refund for you to keep the item.
If the damage has happened in transit, chat this through with the driver – most have insurance for this situation and a claim can be put in place.
In my experience and over 15 years of buying on Ebay, I've only ever had 1 sofa that rocked up with a delivery guy and it was just filthy! Fortunately – the seller refunded half the money and it cleaned up alright for the kids to trash! And, one item damaged in transit – Bruno's bed which I mention in Part 1 (fyi we nabbed a fab Made.com Roscoe Bed) sustained a small hole to the upholstery in transit – the claim was dealt with by the delivery company, who refunded the delivery costs and half the cost of the bed!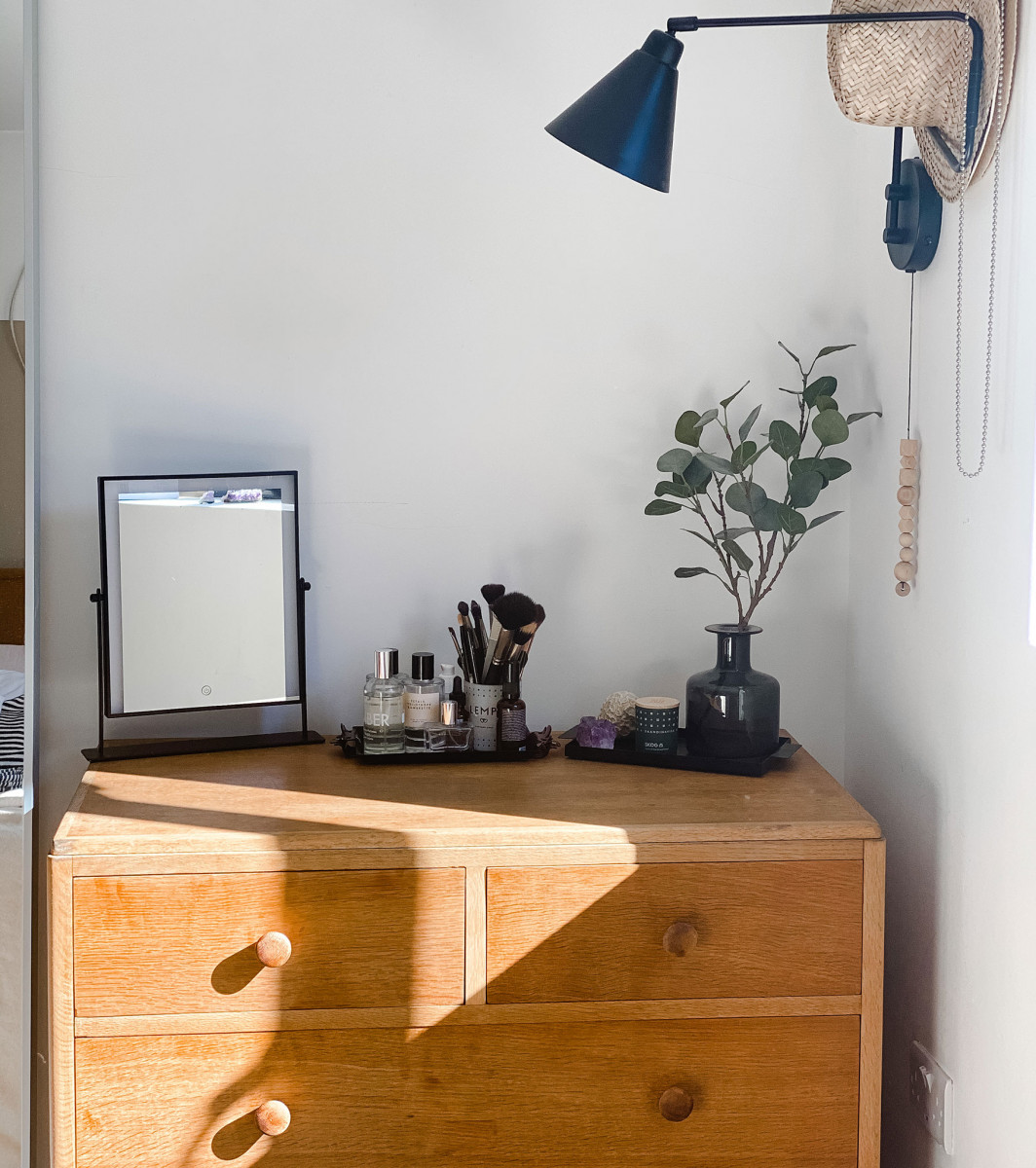 I really hope that's helped give an insight into Ebay and how I grab my bargains. This is simply my tried and tested method, by no means a guarantee to getting the items you dream of at rock bottom prices. I'd love to see the bargains you get, so please tag me and send me your pics over on Instagram – bargains bring me joy, even by proxy.