This blog post and reel has been a loooong time coming! Not only because we 'finished' our house renovations about 6.5 years ago, but because – sadly/annoyingly – we have quite a few regrets. Some were instantly obvious, and others have taken time to reveal themselves. But with new house works on the horizon – YAY! – (as I'm sat here patiently waiting for our potential builder to confirm the start date!) there seems like no better time to cleanse myself of all the coulda/shoulda/woulda's of our family home.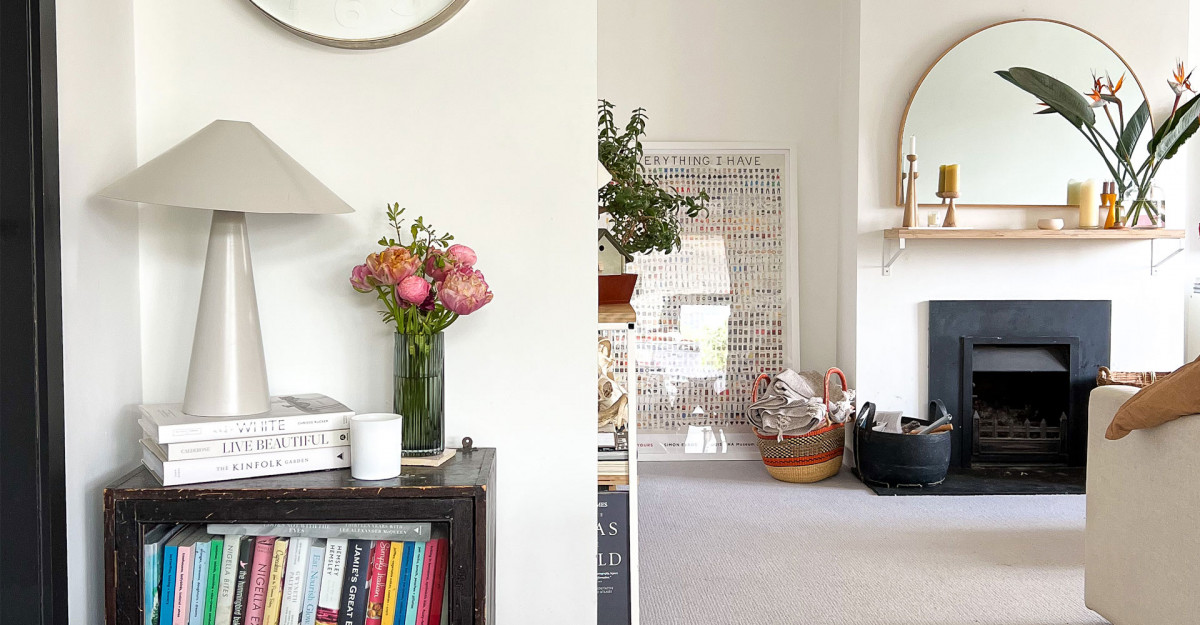 Kitchen Area & The Dark Void
We classically, some might also call it a cliché, added on a rear extension with bi-fold doors to the deck/garden and massive roof lights to create that 'bit more' essential space for our family. We turned this area into a light drenched kitchen with sofa area which, although not huge, has served our family well. So far, no regrets!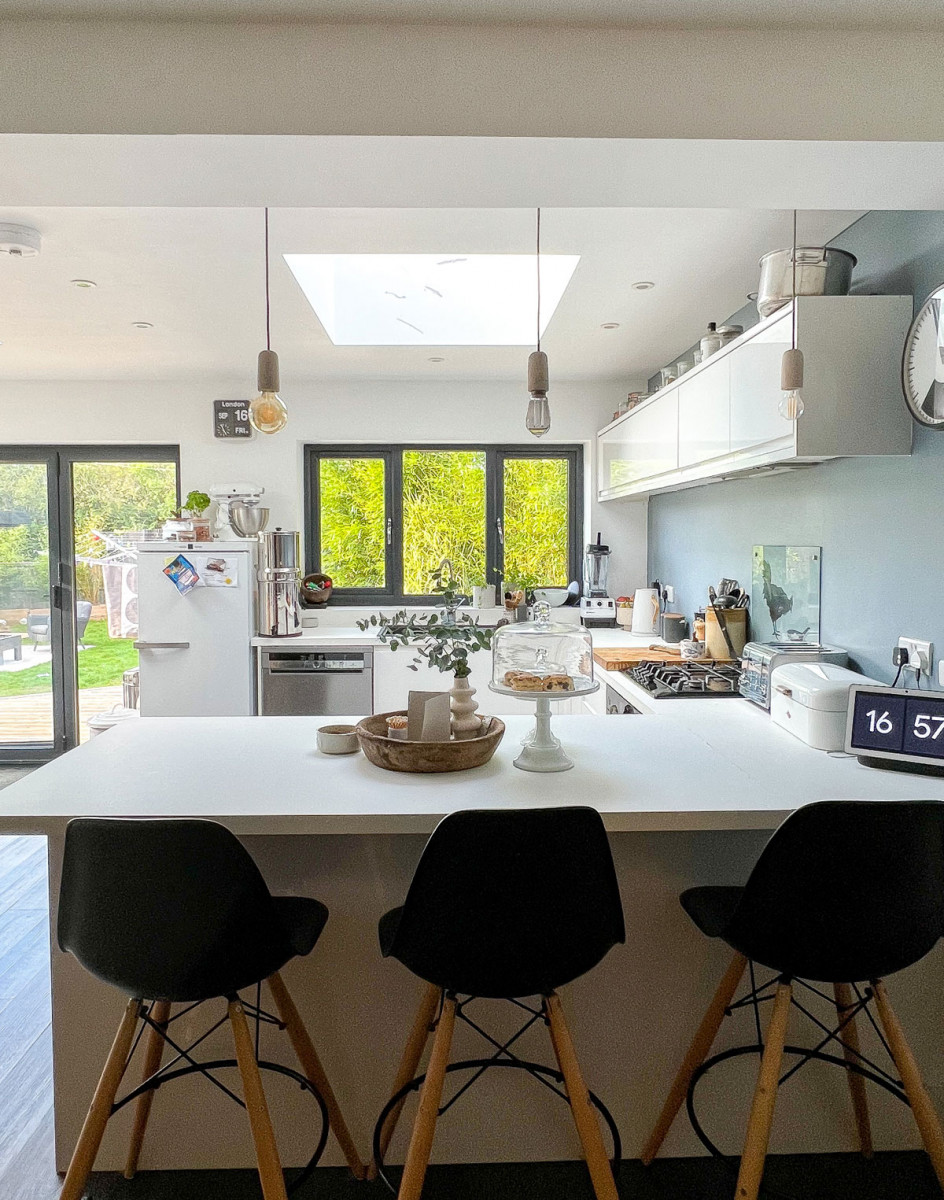 Below you can see the original floor plan – we added a full width 3.5m extension to the right of the kitchen, but in doing so, created a dark, walkthrough 'void' from the original kitchen. After 6 years of trying to coax a useful purpose from this dark thoroughfare – dining room, tv area, play zone, workspace etc – we've decided the only way it's really going to get used is if we move the kitchen into it. Basically, going back to where we started – kinda!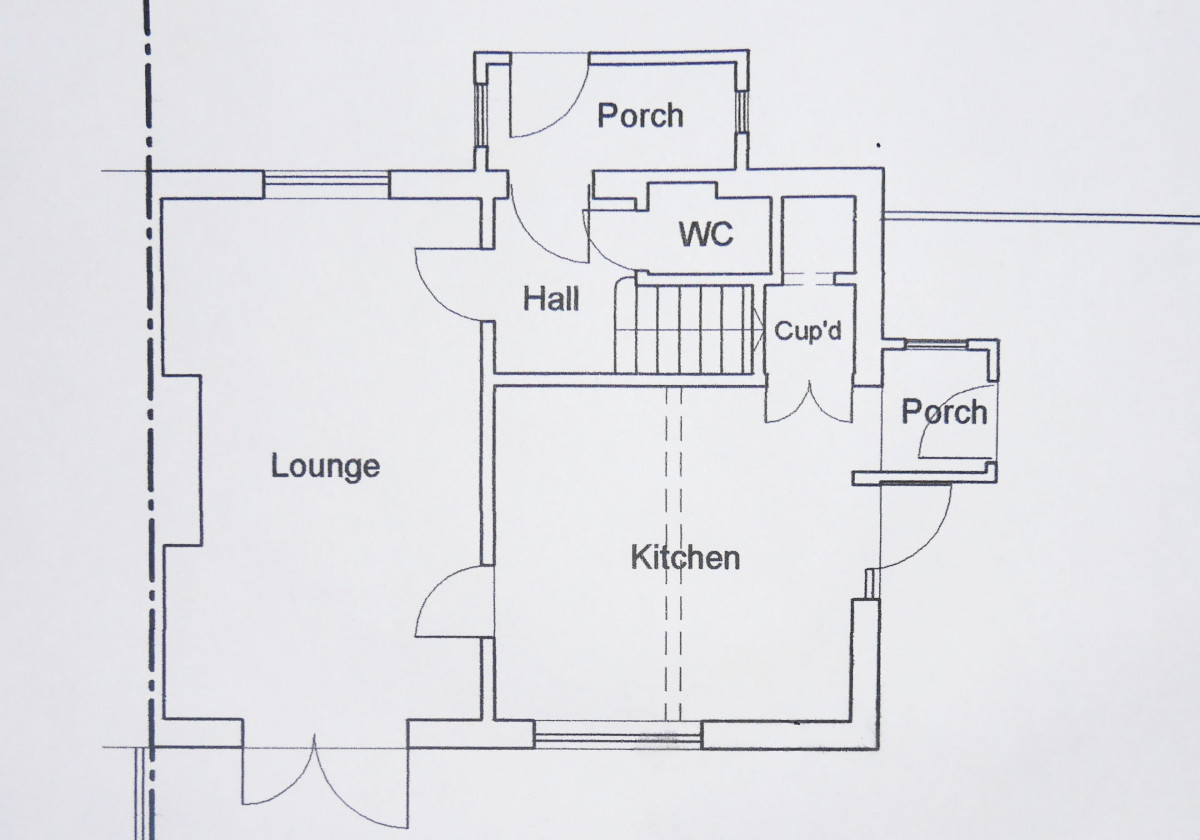 I can't take full credit for this idea, as I had my lightbulb moment when viewing a house over in Hastings in 2020 – they'd left the kitchen in the original part of the house, and made the light new extension part a seating/dining/work area. So, come August 2023, hopefully you'll see the same here too! For now, here's the plan…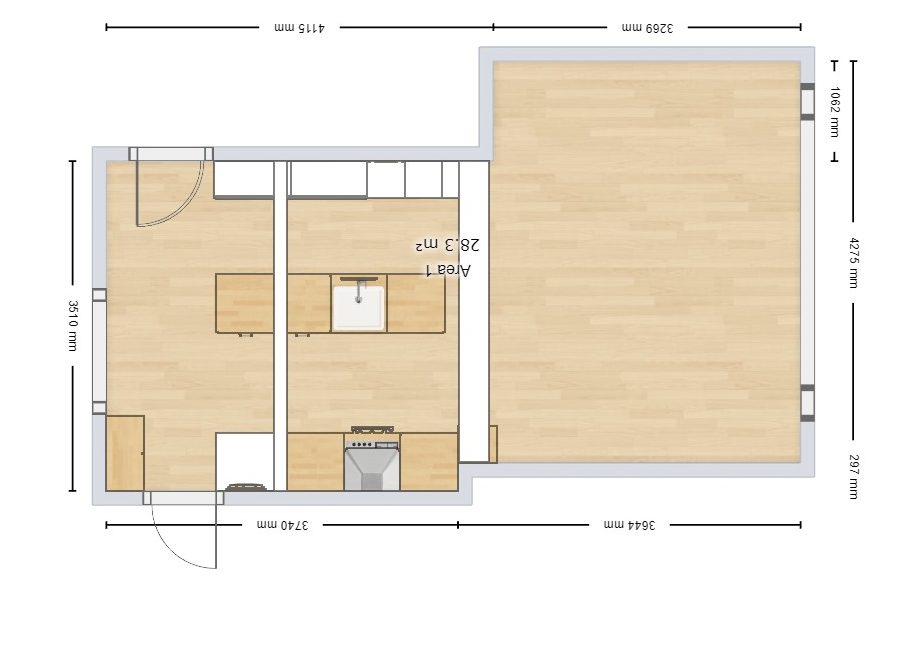 Decisions, Decisions… Choosing a Contractor
This one became clear pretty soon after we moved back into the house (we'd stayed with my in-laws for 6 months while the building work was being completed), as certain things weren't finished to the standard I'd expected or just weren't finished at all.
Russ and I had both met with different builders, at different times. Without us realising this led to slightly different specs being given, as Russ and I definitely prioritise different things! So when the quotes rolled in, and we blindly assumed they were quoting for exactly the same things, we went with the cheaper option.
The reality was, the quote and contractor we went with was cheaper as he didn't account for finishing off a lot of things – around the windows, fitting the kitchen, making good etc. This led to a few fraught discussions, a rushed kitchen fit and a lot of disappointment about what was supposed to be our new shiny house!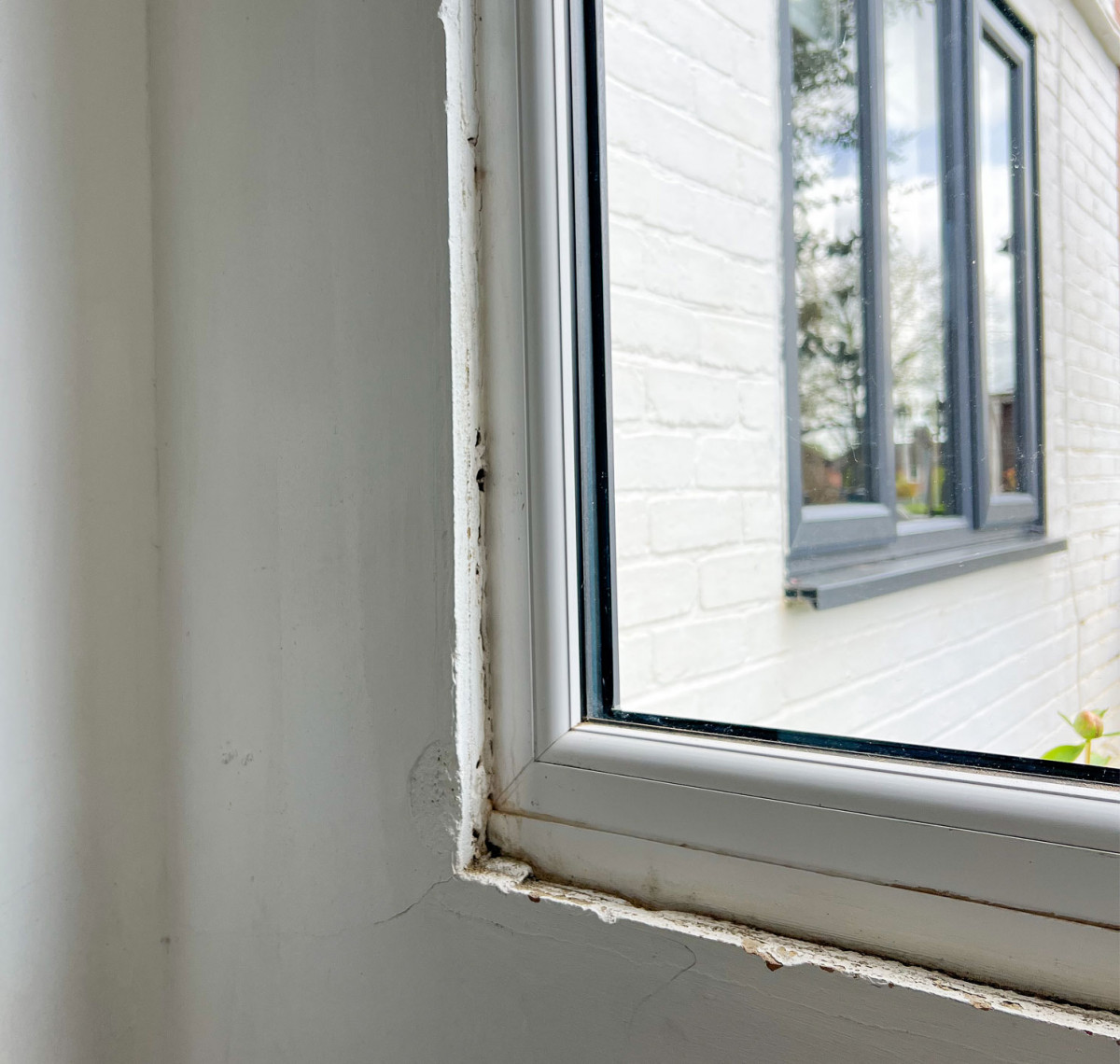 Ultimately, I regret not being more involved at the quoting stage and going through the quotes to compare. This time around, I've ensured I've met with contractors, with the same list of jobs and have checked and double checked the quotes, including even the smallest of things like 'making good', as I won't be assuming anything this time!
All Tilers Are Not Created Equal
I think the moral of this little tale is true for all tradespeople – if they say they can start tomorrow, then it should be a red flag! Any good tradesperson should be booked up and you have to wait!
Our originally booked – long in advance – tiler, who came on great recommendations had a medical emergency the week we needed 2 bathrooms tiling. Our contractor mentioned he could get someone in at short notice, and left with little option (did I mention we'd been staying at my in laws for 6 months by this point!) we agreed. Now, I'm no tiler, but I'm pretty sure after 8 sambucas and blindfolded I may have been able to do a better job!
The bathroom tiles have been lifting since day 1, leading to mold, damp and leaks. Grout is missing in places and is in places it definitely shouldn't be! I know it's tempting to just get the job over the line, but patience would have hugely paid off in this instance.
Speak Up!
Things not looking how I expected? Switches not being in the right place? Lighting too low? Bath tap up the wrong way? Why the fuck didn't I sodding say something?! I just wish I'd had the confidence to say something to our contractor at the time – Russ probably does too, as I've been moaning about some of these things for 6 years now!
Also, builders have a lot of opinions. Just because they work on a lot of houses, doesn't mean they're interior design experts. If I like something or know something is possible, I won't be dissuaded by Tony the builder this time!
Cheap, Cheap, Cheap
For us, at the time it wasn't an option, we were out of budget and needed to finish the kitchen and the boys' bathroom. So armed with little time and even less cash, we opted for a shit bathroom suite and a crap worktop. The only criteria being they were white, in stock and cheap!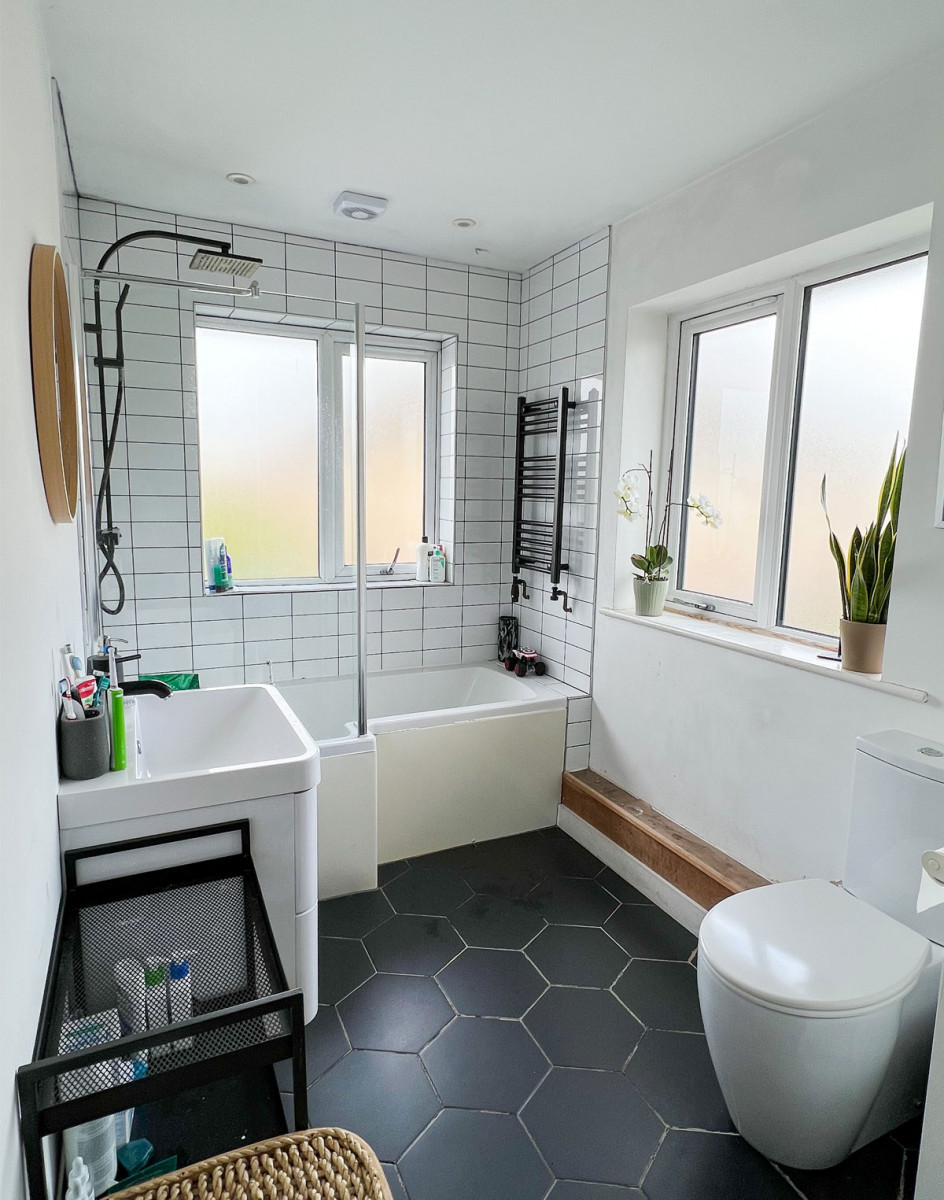 Now, there are definitely some great, budget friendly options for bathrooms and worktops – in my haste, I didn't manage to find any and both the boys' bathroom and our kitchen worktop have been rubbish from day 1! Chipping, cracking, discolouring, leaking – and that's just my patience lol!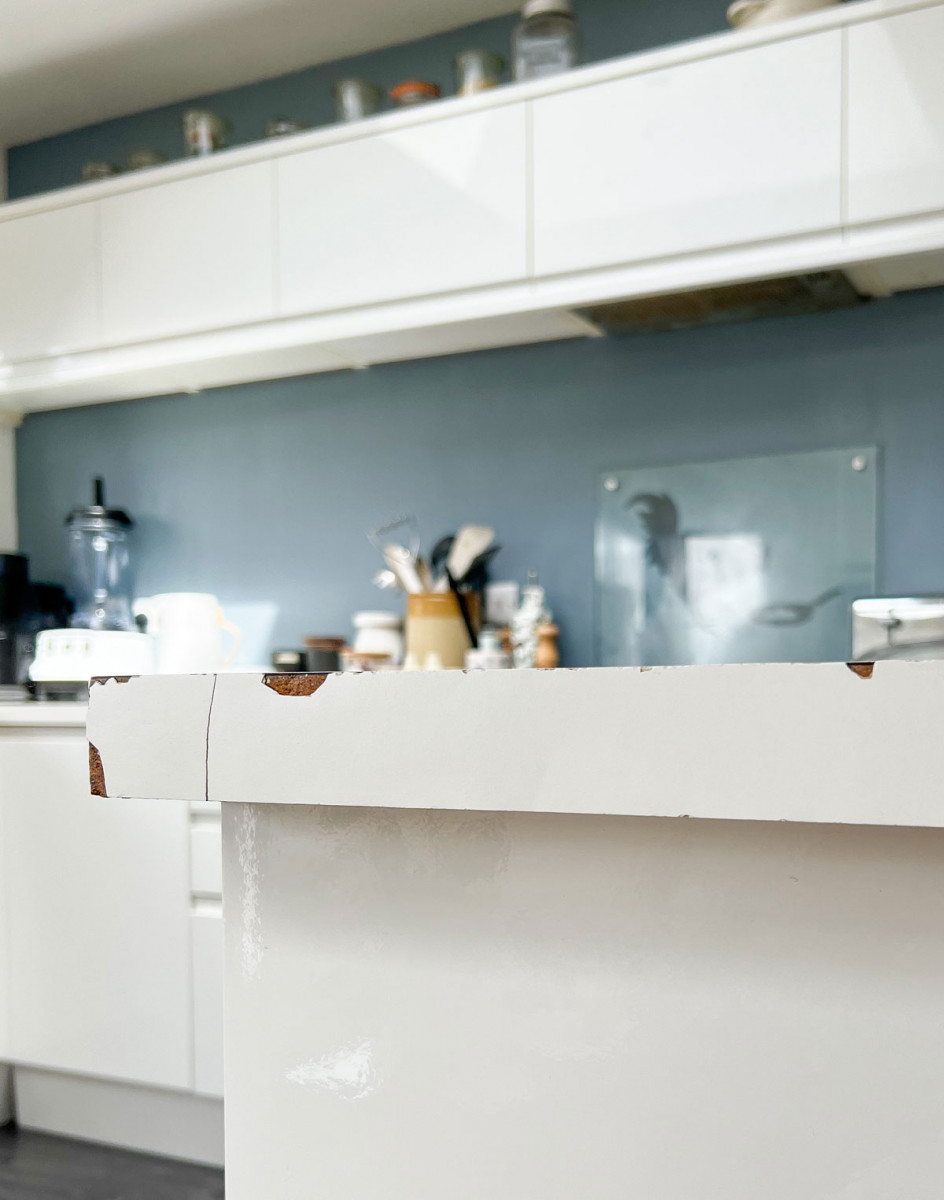 If I'd had time on my side, I'd have sourced a lot more second hand/refurbished/ex display better quality items that would have made my money stretch and last a bit longer. As it is, the boys'/upstairs family bathroom will be next on my reno hit-list.
Not Enough Storage
Pretty sure this is a universal family home gripe, but boy do I wish I'd put a bit more thought into clever storage solutions. Using alcoves for built in storage, designing something clever for under the stairs, making a bit better use of our porch. It doesn't seem to matter how many clear outs I have, we'll never have enough storage space!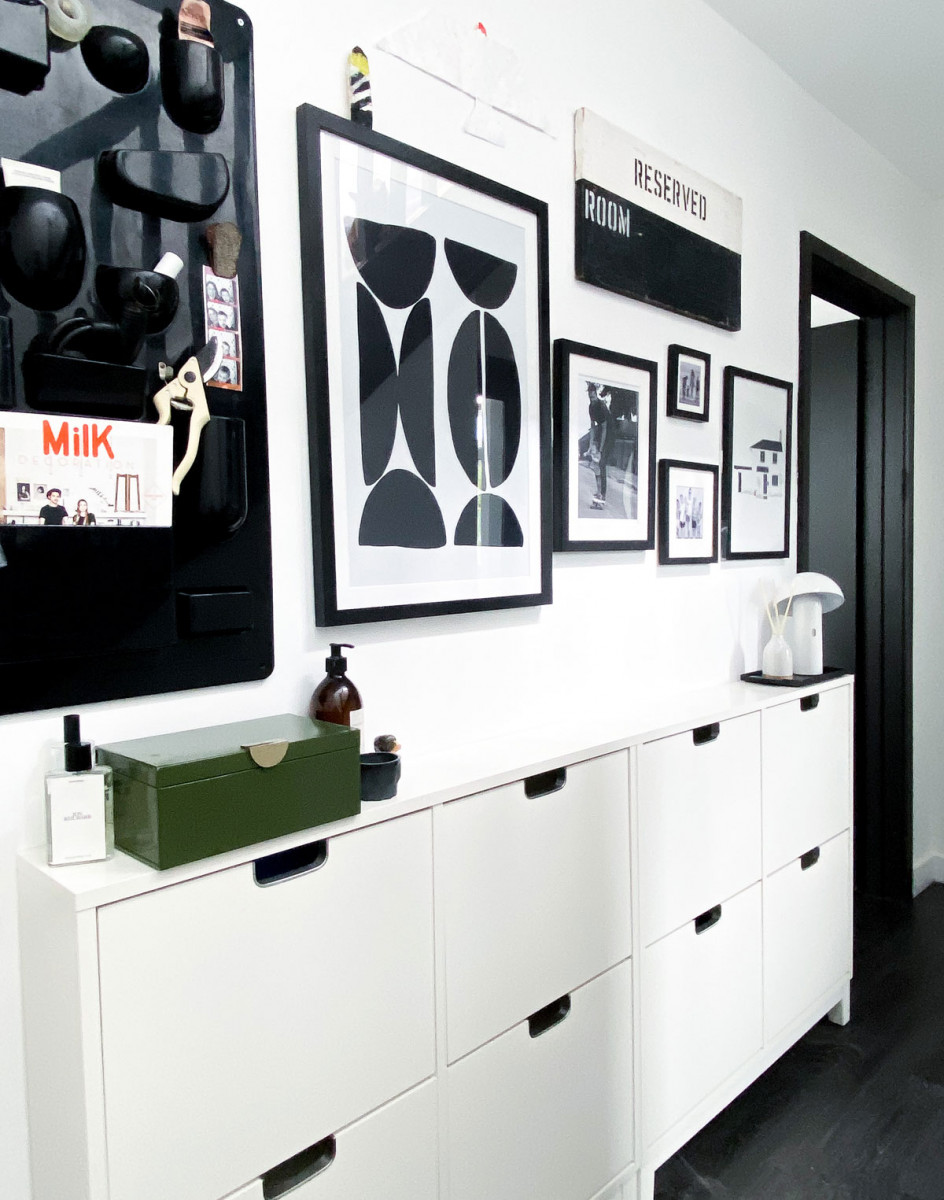 Not Getting A Decorator
From day 1 Russ said he'd take 1-2 weeks off work and get the painting done! 6 years later and there's so much unpainted woodwork or just mist coated walls. Finishing and painting is a massive undertaking, certainly too much for one man on annual leave. In hindsight, we should have just got the professionals in and moved back in to a 'finished' home.
Carpets
"We want it to be cosy" was the argument I gave into when it came to having carpet in the lounge. The lounge is downstairs and relatively open plan to the rest of the house (no door!) so dogs, cats, kids and anyone else who doesn't give a flying fuck traipses all manner of things on that floor! It's a stain covered, dirt trap which will be going very shortly when we renovate the kitchen! Hard floors throughout downstairs (I'm still to win my upstairs battle!) will prevail this time.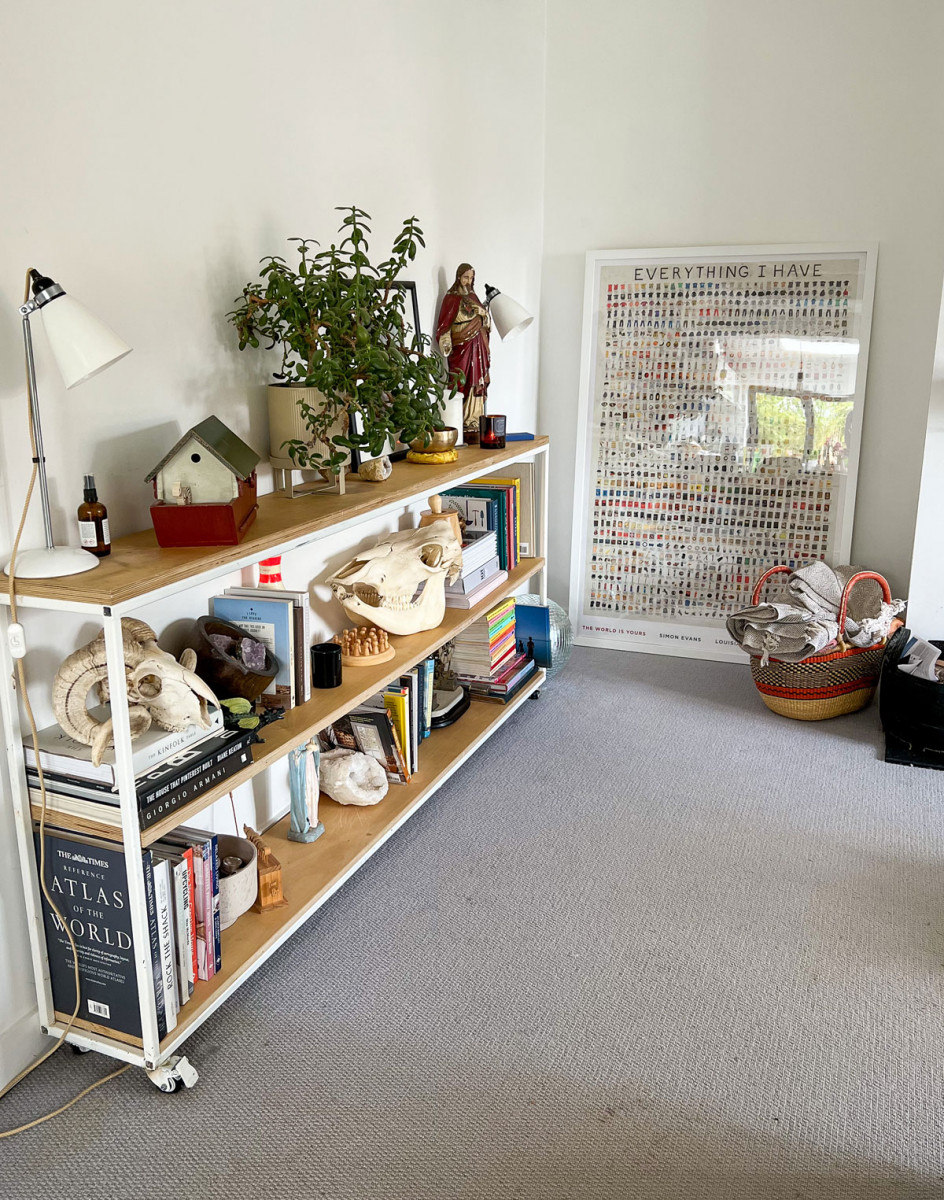 Time!
This is probably my biggest regret – not having enough time to think about, plan and manage the renovations. Overhauling a 3-4 bed home, top to bottom, is a massive job and I simply didn't have the time around 3 kids under 10 and working.
I wish I'd planned everything from start to finish, instead of being told by builders "oh it's too early to think about tiles/paint colour/floor" etc – as those things then had to be rushed.
I wish I'd had more time to be on sight to answer questions the builders had. Instead they used their own initiative and made some questionable choices – even down to the spindles on the stairs (they just chose them without asking), removing the radiator from our porch (which is now just a cold and kinda damp box) and just sticking architrave around every opening – I'm not an architrave fan!
I wish I'd had more time to source preloved and secondhand items – I bloody love this, but it will swallow time.
To be honest, the list is a little endless, but I'll end it there – so see more Reno Regrets pop over to the reel I just posted over on the gram!